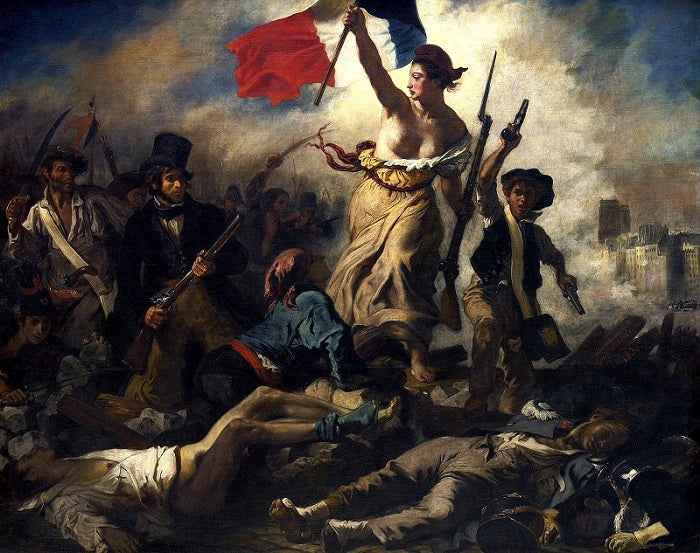 FALL 2015 Inspiration
Fall 15 was really exciting because it was one of the first full collections were we got access to a large inventory of salvaged seatbelt. It was great being able to utilize a brand new set of rich Autumn colors that also happen to be up-cycled. With these reds, brown, blues, and even cream in hand we started to see the tones of the Romantic Period.
The Red, White, and Blue pulled from Delacroix's Liberty Leading the People.
Sky Blue pulled from Friedrich's Wanderer above the Sea of Fog. 
Pebble from the dark browns of pastoral mountain scenes, portraits, and epic battles. 
We wanted to design a collection that could be worn by the inhabitants of these paintings. I could see Liberty hoisting a Backpack or Napoleon, horse neighing, hand in pocket, big silly hat and a mini messenger.