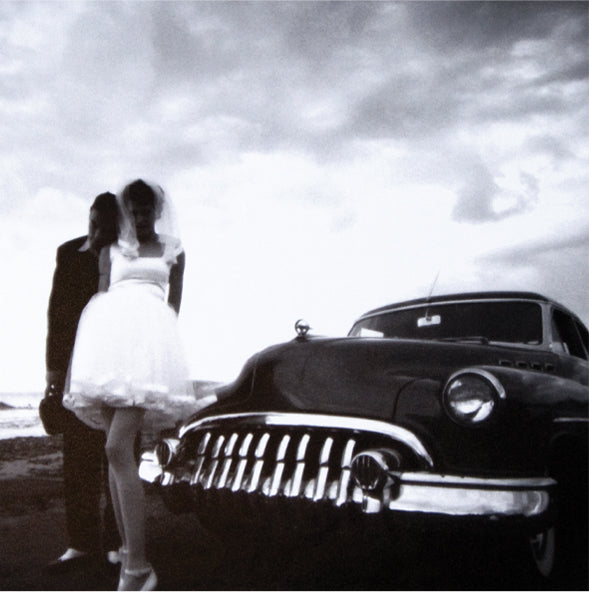 IT ALL STARTED WITH A BAG
Since 1997 Harveys has been making bags and accessories in sunny Southern California. It all started in a tiny garage with husband and wife Dana and Melanie Harvey. While restoring their classic car Dana came up with the idea of making Melanie a matching handbag with the leftover seatbelt. Everyone loved the bag so much they decided to make more for you.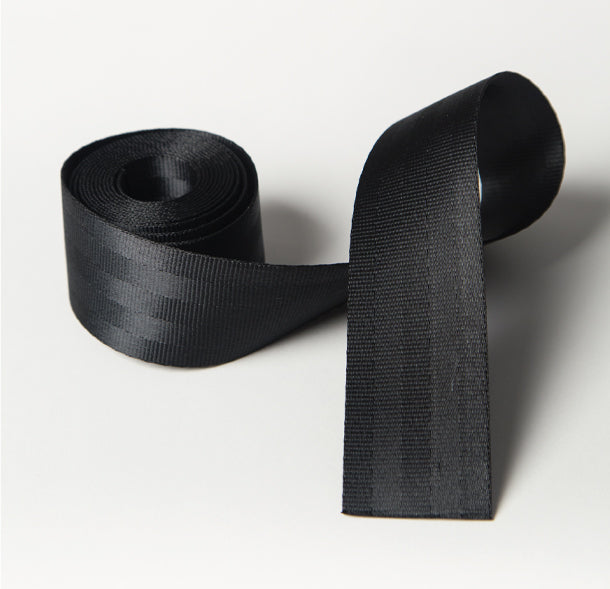 WHY SEATBELT?
Even though we've been making seatbeltbags for over two decades we still sometimes get the question "Why Seatbelt?" So we decided to write a little love letter to our favorite thing: seatbelt! Here are all the reasons why we love this beautiful and durable textile:
Read More Here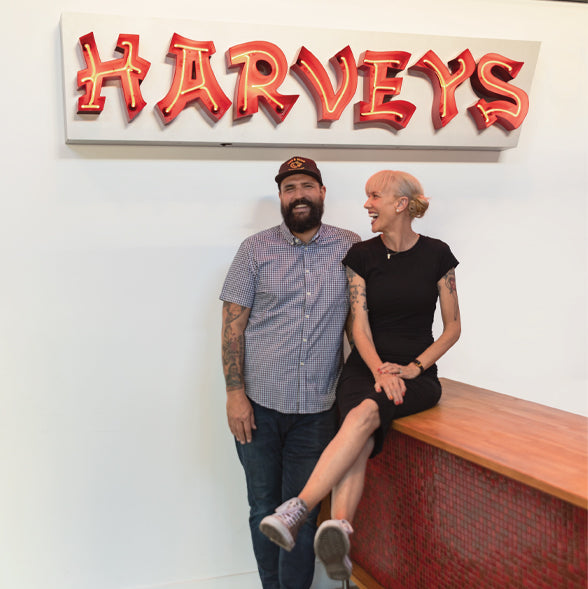 MEET MELANIE AND DANA
Say "Hello!" to Dana and Melanie! Together they're not only long-time sweethearts but Harveys co-founders. A year after being newlyweds, Dana made Melanie the first-ever seatbelt bag from leftover seatbelt scraps. The rest is history! When they're not in the office running the company, you can find them building things, going to Disneyland with their kids, or celebrating taco Tuesday (tacos are Melanie's all-time favorite food)!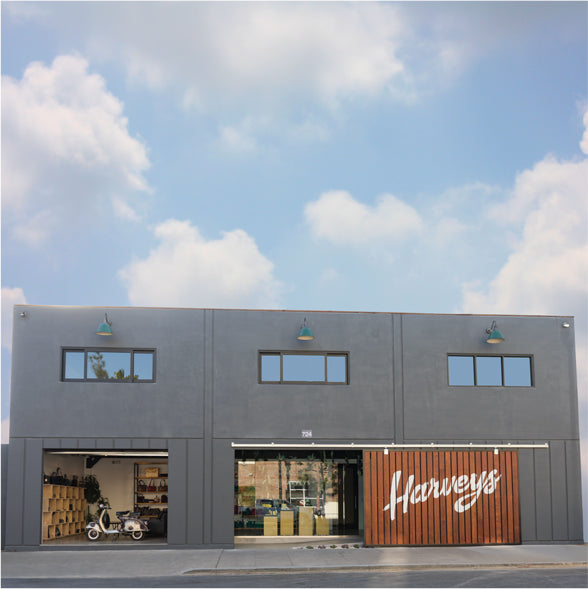 MADE IN THE USA
The very first seatbelt bag was made in our 1 car Garage in Santa Ana California where we continued to make them for several years. We've since outgrown that garage but still make our bags with love in our workshop located in the Maker District just outside of Downtown Santa Ana. Our unique facility houses everything under one roof, from our design studio to our retail store and visitors are always welcome.
Visit Us