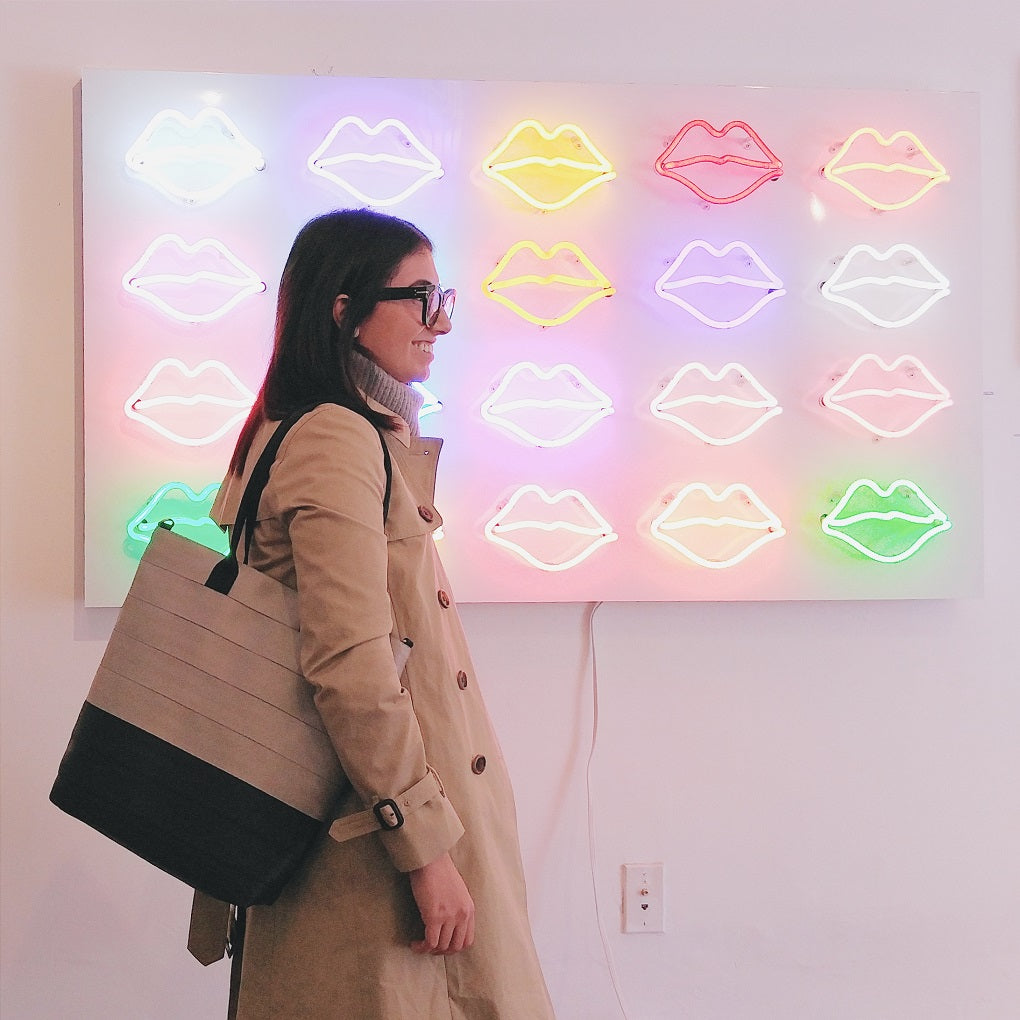 From The Desk of A Harveys Intern Vol. 1
Hi everyone!
Let me introduce myself, my name is Danielle. I'm a creative mind with a wildly colorful closet and quite the shoe collection. I'm a workaholic and it definitely works in my favor. Coffee is my drink of choice and documentaries are my jam. Also a little side gig I have is my fashion & lifestyle blog, which I love dearly. If you have a moment and want to see what it's all about head over to TheColorfulPrep.com!
I just jumped aboard the Harveys bandwagon and it is quite exciting behind the scenes. This is no office job! With 15+ creative minds, things are always interesting. Last week we packed up the car and headed to Los Angeles to meet our friend Elise Mesner, also known as @LelloPepper. She will be shooting our Spring Collection and we are so excited to showcase her work. We chatted for a bit then we were off to shoot a little social media. Back in the office we were given a few tips on where to go so we found ourselves at the Co-Lab Gallery and were in awe with what we saw. We entered through a bright pink door and inside were an array of accessories, apparel, and art. They even had a neon sign (OMG).
The best part about the Co-Lab gallery is that they feature local LA artists! I took the crew to one of my favorite spots in the Arts District for a little purple wall action. We shot our Beau Collection there; you might have seen it live on our Instagram.
I hope you have a lovely week! 
Talk to you soon,
The Harveys Intern