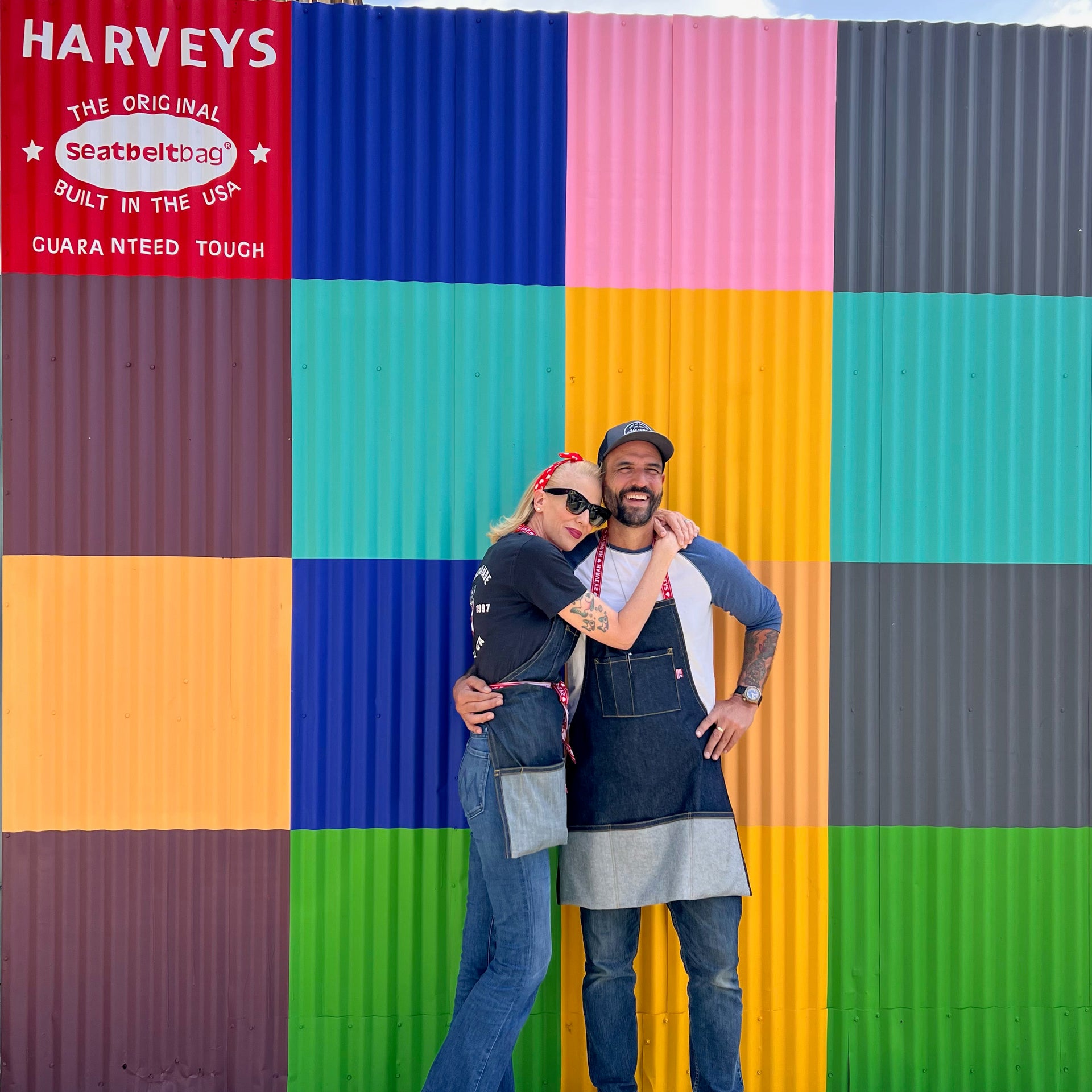 25th Anniversary Birthday Bash
This past First Friday we were so excited to welcome everyone back to our retail store to celebrate our 25th Anniversary with a spectacular birthday bash! Our team spent Thursday prepping the store with over 250 balloons in preparation for this special First Friday. We decorated the shelves with the new 25th Anniversary collection and everything looked perfect for this special day!
Some dutiful fans were already outside waiting when our Crew got in in the morning. We began letting people in right at 8am and the festivities began! The first 25 customers each got a special goody bag filled with fun items and a special Keychain!
We brought out an Instax camera and took photos of fans to celebrate! Dana put up a photo board so we could display everyone's photos for our 25th Anniversary. People were able to take photos with Melanie and Dana, have their bags signed, and join our new "Wall of Fam".
When everyone got the chance to purchase the collection, we all got together for a special toast to Harveys! Melanie and Dana both said a few words and we all toasted with champagne and sparkling lemonade!
No birthday party would be complete without a cake! This absolutely amazing cake was created by Therese for our 25th Anniversary. She baked us a chocolate cake with vanilla bean buttercream and fresh strawberries! Then she decorated it to look like a seatbelt bag! It looked so real that a few customers thought it was an actual seatbelt bag! The cake was absolutely delicious and was the perfect centerpiece for our celebration! You can check her out on Instagram @reesetakesthecake if you're local and need a treat for a special occasion!
Were you able to come celebrate our 25th Anniversary with us? If you were, we'd love to see your photos! Share them on social media and be sure to tag us @shopharveys on Instagram or check out our official Facebook fan group- The Happy Harveys Club!