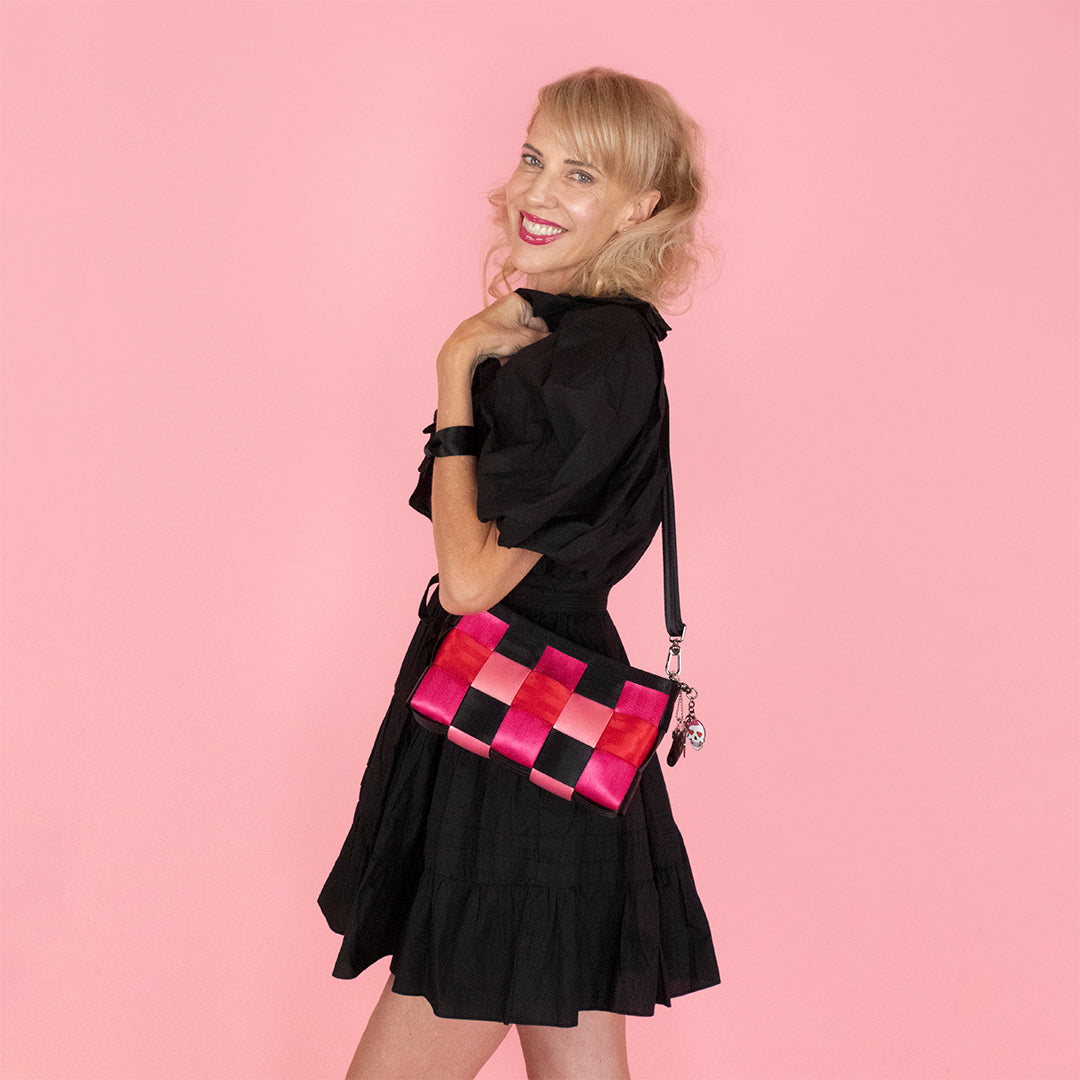 A History of Tough Love
If you've been a Harveys fan for a while, then you'll be familiar with Tough Love! The first Tough Love collection came about in 2005 when Melanie and Dana came up with the idea to create a Valentine's Day themed seatbelt bag. Since our bags are guaranteed tough and the bags featured Valentine's hues, they decided to call the collection Tough Love!
Tough love is a favorite of ours and we've reimagined it many times over the years. So it only seemed fitting to bring it back for our 25th Anniversary! The newest rendition of Tough Love features Cotton Candy, Razzleberry, and Scarlet with Black accents.
We love adding nods to the past and decided to take the old brass knuckle logo and turn it into a fun Dust Bag! The original brass knuckle logo came about in 2006. Brass knuckles are a symbol of toughness and we decided to add the hearts so you can knock people out with love!
The iconic Skully design first appeared on the Rope Tote and we figured it was time for it to make a comeback! We decided to embroider the design on the Collector Series Mini Park Hopper and Snap Wallet.
Do you have any bags from our past Tough Love collections? If you do, share them on Instagram and be sure to tag us @shopharveys! Or share in our official Facebook fan page- The Happy Harveys Club!! We love seeing everyone's collections!