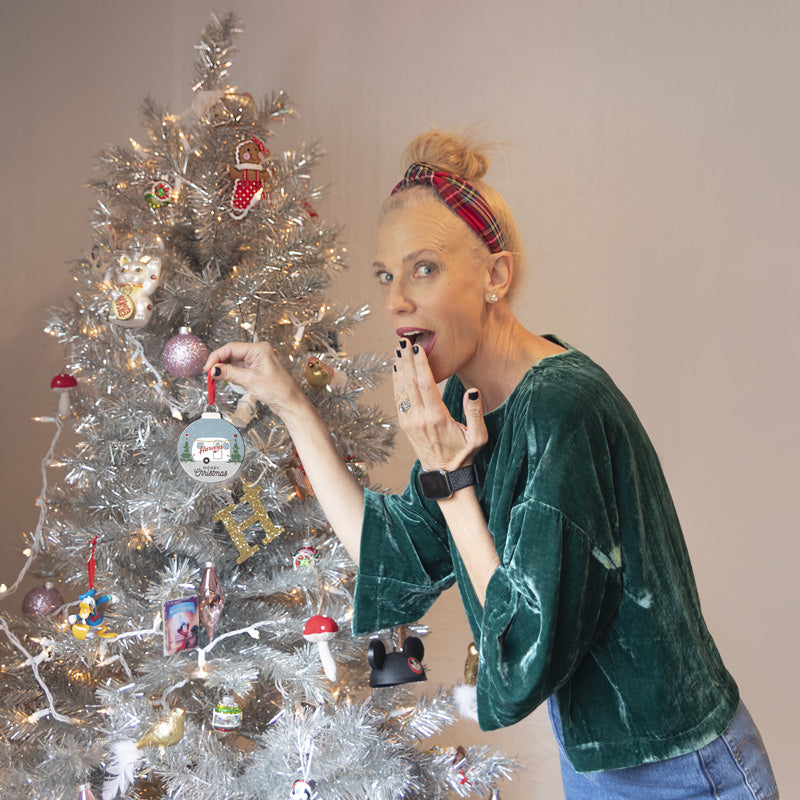 Bring On The Holiday Family Traditions!
In case you've missed our tease on social media last night, we're coming out with a Harveys ornament! Yes, you heard that right, now you can add some Harveys flair to your holiday decorating! Fun fact: our Co-Founder, Melanie Harvey, collects ornaments so it only made sense that we made our own, too. To celebrate this wonderful time of year, we asked Melanie to do a little show and tell about some of her favorite ornaments, and why she loves them. So without further ado, take it away, Melanie:
"One of our favorite holiday family traditions is decorating our Christmas tree. I have a love of ornaments (okay, maybe a small obsession) that I got from my momma and I'm not even mad! Whether it's a family heirloom or an ornament from our travels each one tells a special story. For example: our family travels every year in our Harveys airstream trailer, which is why we included it on our ornament.  And because Harveys holds such a special place in our hearts, I can't wait to add this new ornament to our tree! 
This Sorcerer's Apprentice ornament was handmade with love and gifted to us by Leah, @cutebowdaddyo. So cute, right?!
I'm a sucker for the letter "H" ornaments. Give me all the H letters!
This tiki cutie was handmade by a special Floridian purse sister; she gifted it to us when we visited WDW. It doubles as a purse charm when it's not on our tree!
I was lucky to get a first time hug from Susan, who came all the way from Hawaii to be at the Disney Christmas event release. She left us with a piece of her heaven!
Our Harveys tree is sprinkled with so many special ornaments from so many special ladies. They all hold a special place in my heart. It's like ya'll are with us during the holiday season even if you can't be here in person!"
The Harveys Ornament comes out this Friday, December 6th, both in-store and online at 8 AM PST! Featuring our iconic Harveys airstream between two Christmas Trees, this ornament is sure to be a treasured member of your collection!