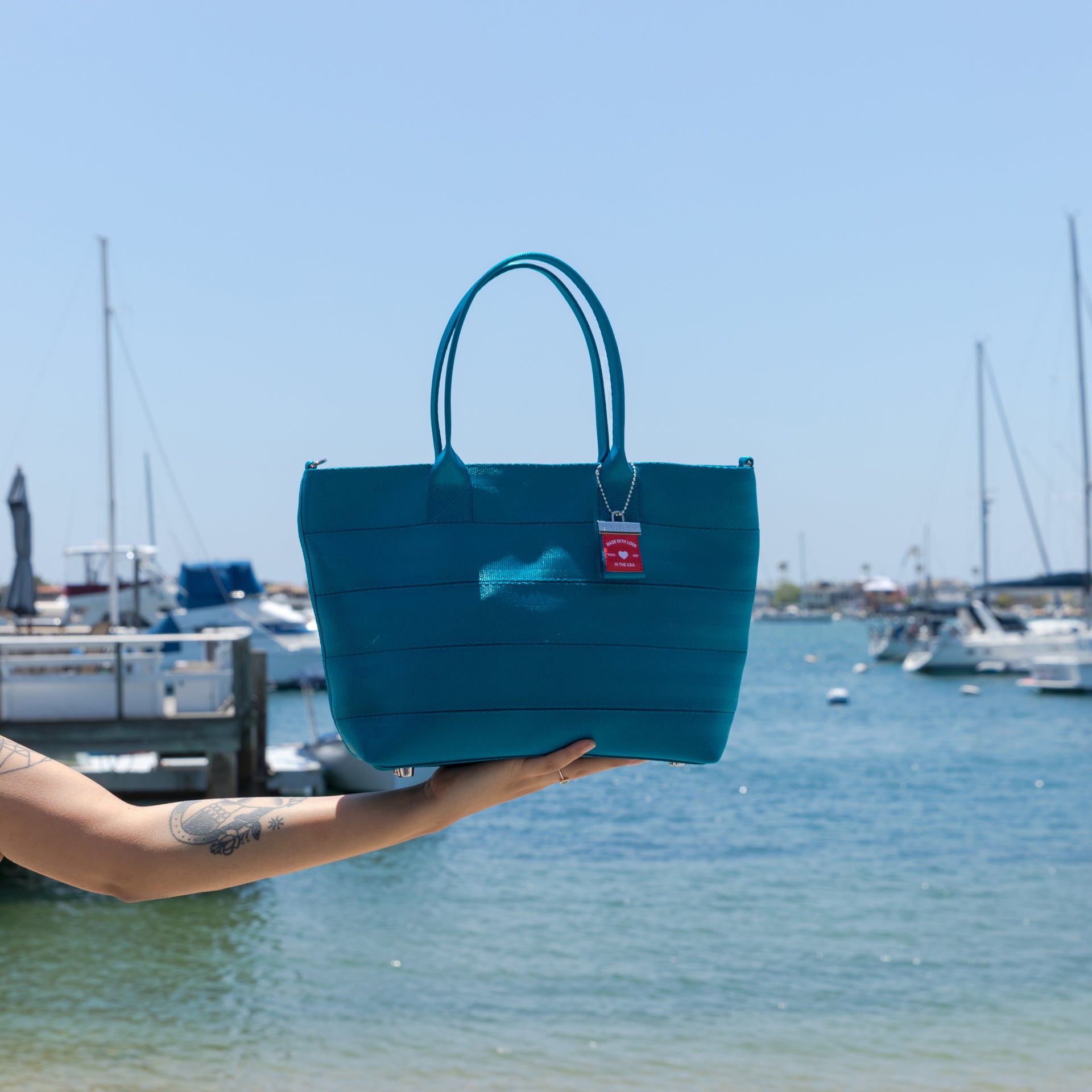 Blue By You!
Here at Harvey's we're welcoming in the warm summer season, and what better way to do that than cooling down with an ice cold treat, or taking a trip to the beach? So to celebrate these upcoming sunny months, and our newest collection of Lagoon, we thought your Harveys bags should get in on the summer festivities too! Which is why our next #HELLOHARVEYS contest is all about your bags hanging out near water. Whether it's at the beach, a lake, a pool, or even next to a glass of water, we want to see your bags cooling off and relaxing!
Here are the details:
Contest begins on 5/15 and ends on 5/22.
To enter, post your photo to Instagram or Facebook, use #HelloHarveys, and tag @shopharveys
Your photo should showcase your Harveys bag near any body of water. 
Be sure to tag us!
You must be following @SHOPHARVEYS.
You may enter as many times as you'd like!
Entries will be judged on creativity, overall aesthetic, and adherence to the rules.
We like bright & clear photos! Check out our gallery and previous winners for inspiration 
One lucky winner will be announced on

5/22 at 3pm!