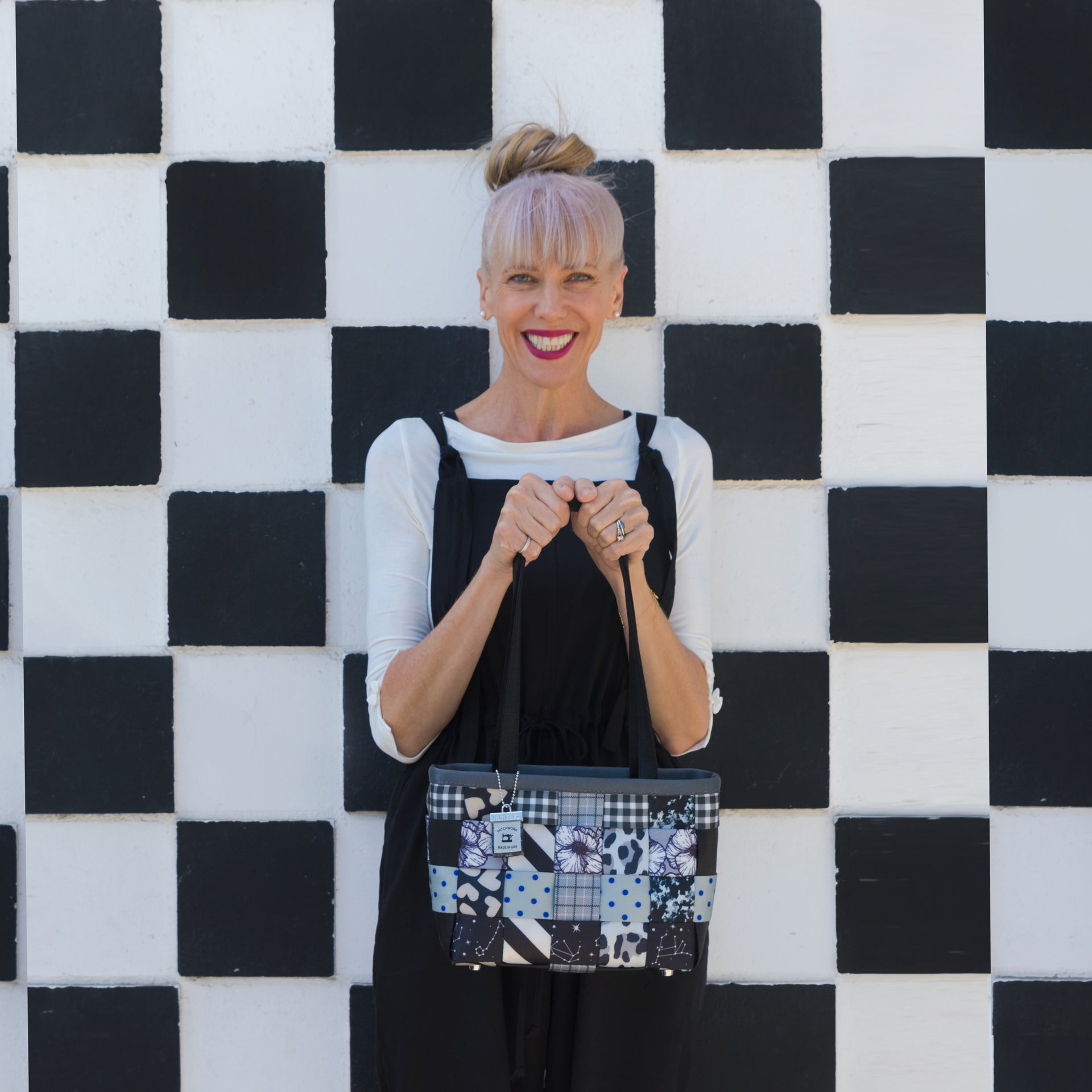 Let's All Cheer! Patchwork Is Almost Here!
It's that time of year again! Our favorite craft fair, Patchwork, is right around the corner and we'll be there with a booth full of Harveys goodies including the debut of our newest Patchwork bag. As both Santa Ana natives and lovers of DIY culture, Patchwork is one of our longtime favorite events, and we've been going both as attendees and as vendors since its inception. As we prepare for the fun and festivities we wanted to give you a bit of history on the festival that inspired the Patchwork Collection.
Patchwork started in 2007 by Delilah Snell and Nicole Stevenson as a small craft fair to help bring the creative community of Santa Ana together. The first Patchwork only had 25 vendors and was located in the parking lot of Stevenson's brick and mortar store on Main Street (which was also the parking lot for our old Harvey's HQ!). Since then, it's expanded to a full on street fair spanning multiple blocks with hundreds of vendors, dozens of food trucks, and a variety of free DIY craft stations.
We were so inspired by the festival and it's creativity that in 2009 we released the first of many "Patchwork Collection" seatbelt bags. Created by weaving a variety of our past seatbelt patterns together to create a patched together look, these bags are truly unique and are only available at Patchwork festivals! This years bag is an array of our black and white prints, which is something completely different than previous years` Patchworks. While staying monochromatic, this bag is still fun, funky, and combines perfectly with the artistic atmosphere of the festival!
For all of our Patchwork releases we've also teamed up with a charity to donate a part of the bags proceeds to. In the past we've partnered with Keep a Breast, the Orangewood Children's Foundation, and RUFF - Rescuing Unwanted Furry Friends to name a few. This year we're collaborating with Kidworks, a Santa Ana based after school program for students living in at-risk neighborhoods. For every Patchwork bag sold we'll be donating a portion of its profit to this charity, helping put the youth of Santa Ana on a path towards college and academic success.
The Patchwork Show will be on May 27th 11AM-5PM at East 4TH @ Spurgeon St. – Santa Ana, California. We hope to see you all there!