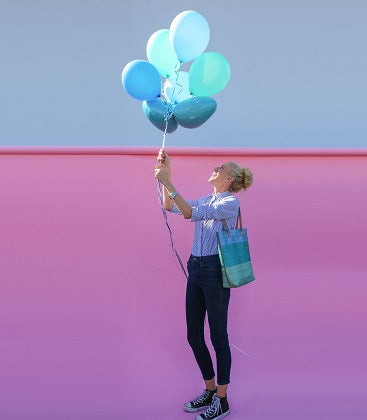 From The Desk Of Melanie Harvey
Having 2 little girls can be all the inspiration I need sometimes. Marilyn has always been our mermaid and Lily, well she is just straight-up our candy girl. I worked closely with the creative team to bring these dreamy designs to life. We thought that the layering of the different shades was playful and fun because sometimes it's hard to pick just one shade. That would just be mean! LOL. 
I'm not really shy. No. When I rolled up to the office and the marketing team were blowing it up with a photo shoot, I jumped right in! I hope you love these dreamy bags as much as we loved making them for you.
<3 Melanie