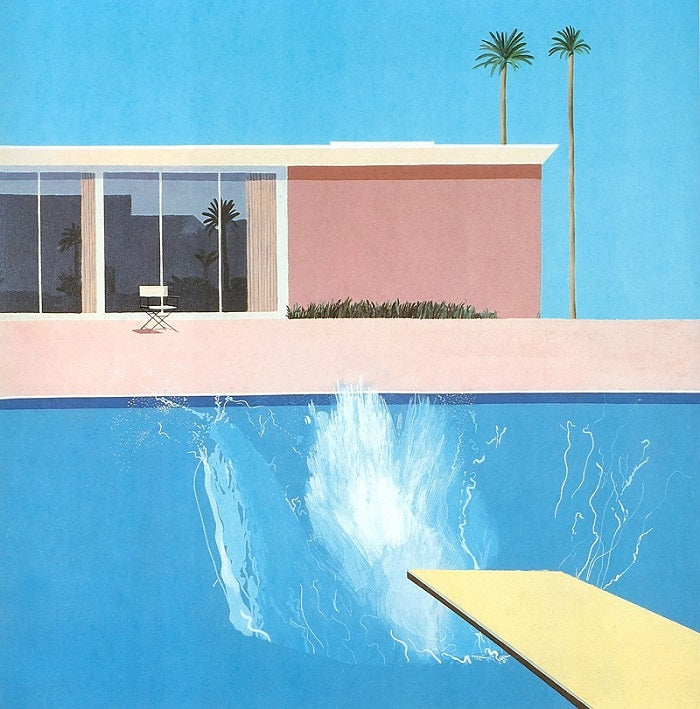 GOOD INFLUENCE
The key to a successful and happy life is learning. Here at Harveys we love to share what we are inspired and influenced by ranging from all sorts of things such as: album covers, furniture, architecture, modernism, graphic design, art directors, and much more. In this series of GOOD INFLUENCE, we share some things and people we have discovered and love.
Peter Saville is an English art director and graphic designer. He came to fame for the many record sleeves he designed for Factory Records, of which he was a director. Ever since his first work for the fledgling Factory Records in the late 1970s, Peter Saville has been a pivotal figure in graphic design and style culture. In fashion and art projects as well as in music, his work combines an unerring elegance with a remarkable ability to identify images that epitomize the moment. His work has been such a large influence on us our stores name and logo are homage to his work with Factory Records.
Mike Russell Parker was a British-born American typographer and type designer. Parker is known for rediscovering a "nameless Roman" type font and preparing it as a Starling series for Font Bureau. Parker joined Mergenthaler Linotype Company as Jackson Burke's assistant and heir; within two years becoming Director. Under Parker's leadership over 1,000 typefaces were introduced, including Helvetica. 
Helvetica is the font we love and use in almost all of our designs because of its simplicity and modernism.
David Hockney is an English painter, draughtsman, printmaker, stage designer and photographer. An important contributor to the Pop Art movement of the 1960s, he is considered one of the most influential British artists of the 20th century. 
Hockney's work is a big looming influence on style and content here at HARVEYS, his piece "Splash" is constantly referenced in our visual mood boards for the way it so easily captures California.
Stefan Sagmeister, a cunning trickster turns convention upside down, stretches the bounds of propriety, stomps on mores and taboos and alters popular perceptions. Stefan Sagmeister has long fit this "bad boy" bill. Known for upsetting norms, he tricks the senses through design, typography, environmental art, conceptual exhibitions and, lately, video.
What we truly love about Sagmeister is his playfulness, the way he uses to design to convey heart. You can't help but be moved by his work, whether it's his books or his "Happy Show" he shows that design can change the way you look at the world and make it a better place.
Reid Miles was born in Chicago on 4 July 1927 but, following the Stock Market Crash and the separation of his parents, moved with his mother to Long Beach, California in 1929.
After working in NY in the early 1950s for John Hermansader and Esquire magazine, Miles was hired in his own right around 1955 by Francis Wolff of the jazz record label Blue Note to design album covers when the label began releasing their recordings on 12" LPs. Miles designed several hundred covers, frequently incorporating the session photographs of Francis Wolff and, later, his own photographs, although many of his later designs dispensed entirely with photographs.