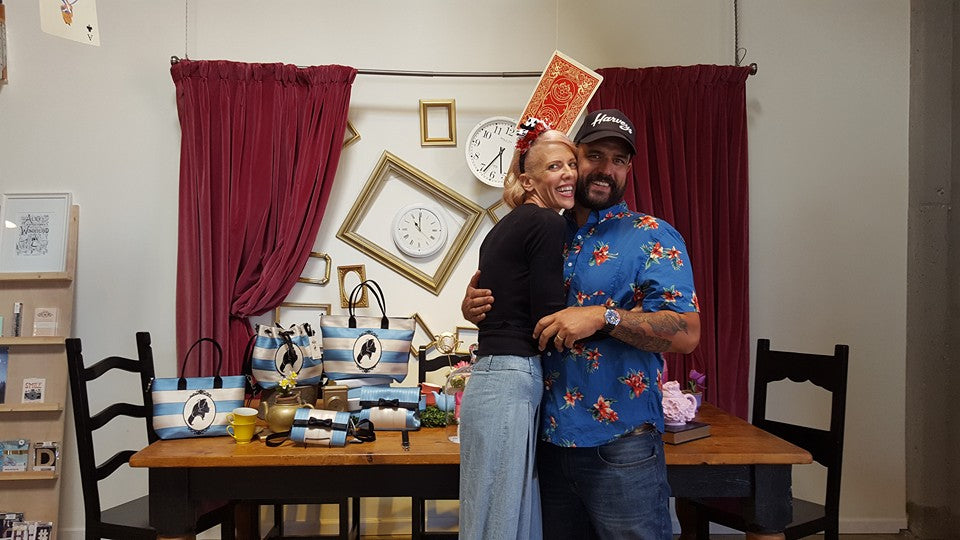 Harveys Shag & Alice Events Recap
What a whirlwind the past few weeks have been! We've been preparing for some time for both the Shag x Harveys Star Wars bags and the Part 1 of Alice in Wonderland releases and it was great to finally see everything come together.
Firstly, the Shag event at WonderGround Gallery in Downtown Disney had a great turnout. So many of our amazing fans lined-up to get their items signed by Dana, Melanie and Shag. It was so heartwarming to see people loved the bags! It's not easy to keep amazing collections like this one a secret!
Secondly, the Alice event also had a great turnout and was quite possibly the smoothest-running event we've had at the new Santa Ana store location. It seemed like everyone was really happy and most everyone got what they wanted from the Part 1 of the Alice in Wonderland collection. It was wonderful to see everyone and enjoy a tasty beverage or two while getting a first look at the AIW bags. Everyone's been asking what Part 2 is, and maybe a sneak peek is in the cards *wink* sometime soon.