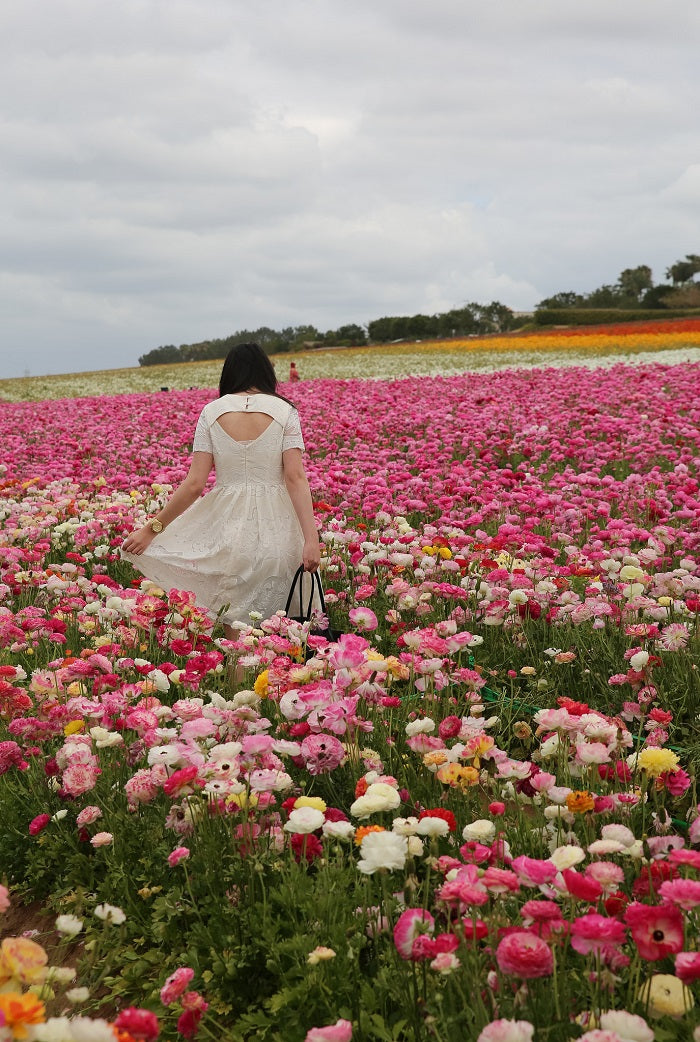 Road Trip to San Diego + Sneak Peek at Fall Collection!
Two of our social media guru's took a quick road trip down to San Diego to get marketing content for our upcoming Fall collection! They went to the Carlsbad flower fields, Keys Creek Lavender Farm, Modern Times Brewery and the Point Loma lighthouse. 
The Carlsbad flower fields is closed now for the season, but it's worth a visit if you are in the area. The incredible array of flowers is overwhelming and beautiful! It's very family friendly as well with opportunities to ride the tractor tours and visit the sweet pea maze. They got lost trying to find the Lavender farm, but that's what makes a road trip so much fun! Once they found it, they were able to get some great pictures before being chased away by bees. 
Modern Times Brewery is a cool spot that features post-it note murals, newspaper walls, church benches, etc. They stopped to have some cold brew coffee (yes, they have coffee there - it's not just beer!) and snap a few pics before the last location. After relaxing at Modern Times, they were off to Point Loma's lighthouse! It's a bit of a hike to the actual lighthouse, but once you make it there it's breathtaking. The lighthouse has incredible views, and you can explore the actual lighthouse like a museum - you just have to make it up those narrow spiral stairs. 
The second half of our Fall collection was recently shot up at the Harvey's Lake Arrowhead cabin so stay tuned for more sneaks to come!