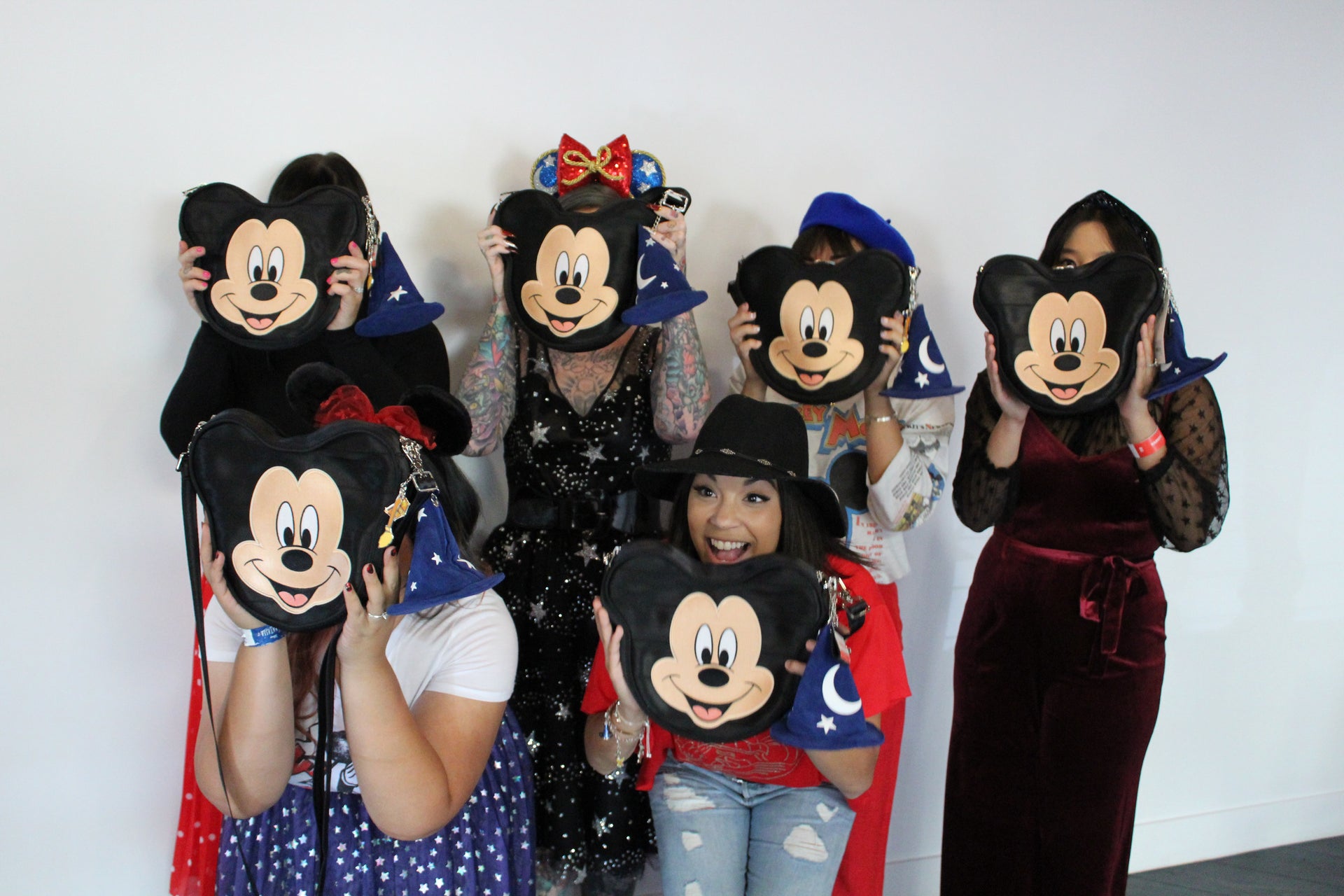 Harveys X The Sorcerer's Apprentice Event Recap!
Happy birthday Mickey Mouse! This past Saturday we celebrated the big cheese's 90th the best way we know how: by releasing an all new collection inspired by the short animated film, The Sorcerer's Apprentice! And no party is complete without guests, so we invited everyone to come along to our in-store release and celebrate along with us!
From a dazzling star-dusted CRT featuring Sorcerer Mickey on one side and his Broom turned henchman on the other, to cartoony woven prints, to a bag shaped like Mickey Mouse himself, this collection was truly stellar!
For Mickey-lovers of all ages, this collection had something fun for everyone!
After a group photo and a speech from Melanie and Dana, it was time to get the party started!
The first 100 customers were treated to our exclusive VIP package which included a Sorcerer Mickey Hat Pennant, Dustbag, and Lanyard! They were also treated to access to our behind the scenes event located upstairs which included a signing station with Dana and Melanie Harvey, photobooth, DIY chocolate pretzel station, and a unique presentation by our product developer Taylor! 
Signing, signing, signing.....
Our photo backdrop was hand painted by Jessica, our HR Manager and Photographer!
Extra sprinkles, please!
We want to extend a big thank you for everyone who made it out to celebrate Mickey Mouse with us! We had so much fun, and hope you all did too! We'd also like to thank TikiRoomBby for helping us with our Instagram takeover and @creatureintheparks for continuing to take such great photos at our events! And a big thank you to all the Instagrammers we work with who came to the event including MissAliciaM, TeamSparkle, LittleSweetKaren, MagicallyKawaii, Abby Shane, TomorrowLandTiff, livfantasmically, keshiasih, shophouseofmouse, braidsandbigearrings, Tiffany Mink, and Jenna Martin!
And the biggest thank you to the Harveys team and everyone who volunteered to help make this event FANTASMIC!
We hope you enjoyed this recap, and we'll see you all at our next event! Have a great Thanksgiving!