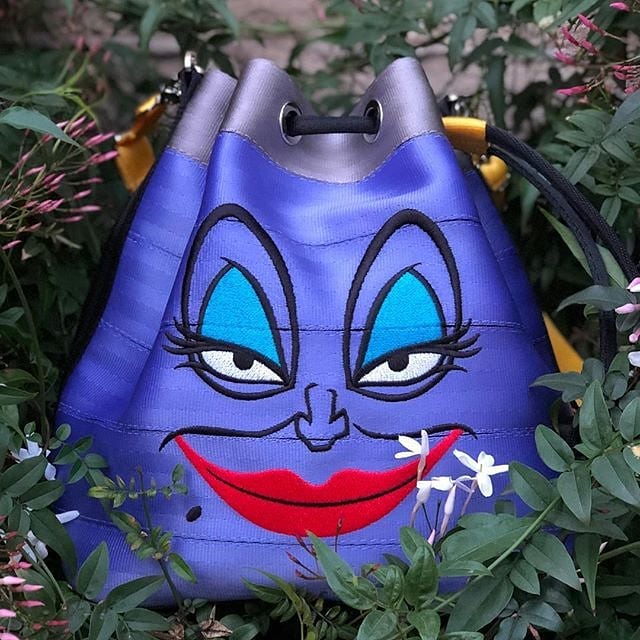 #helloharveys We Have A Winner!
The #helloharveys photo competition for the month of February has officially come to a close! We are happy to announce the winner is @disney_landers! Jess took an amazing photo of her Ursula Park Hopper amidst a backdrop of spring green foliage. Ursula's devious face nestled amongst the leaves banished our winter blues. We also started affectionately referring to her as Pursula, a name suggested by another clever customer.
Jess will be receiving a beautiful Mini Streamline Tote in the perfect springtime hue of Caribbean Green! We also tossed in some Harveys swag for good measure. Jess is one lucky gal!
We had a tough time choosing the entries so we wanted to share some of the other creative entries:
Snow White Park Hopper by: d_johnson1984
Queen of Hearts Streamline Wallet by: @busyvamommy
Red Large Tote by: @anita4716
Lilo Foldover by: @manhattanwayfinder
Thank you so much to all who participated. The entries were so creative and fun we will be holding another #helloharveys competition in March. Be sure to follow us on Instagram and Facebook so you don't miss out!