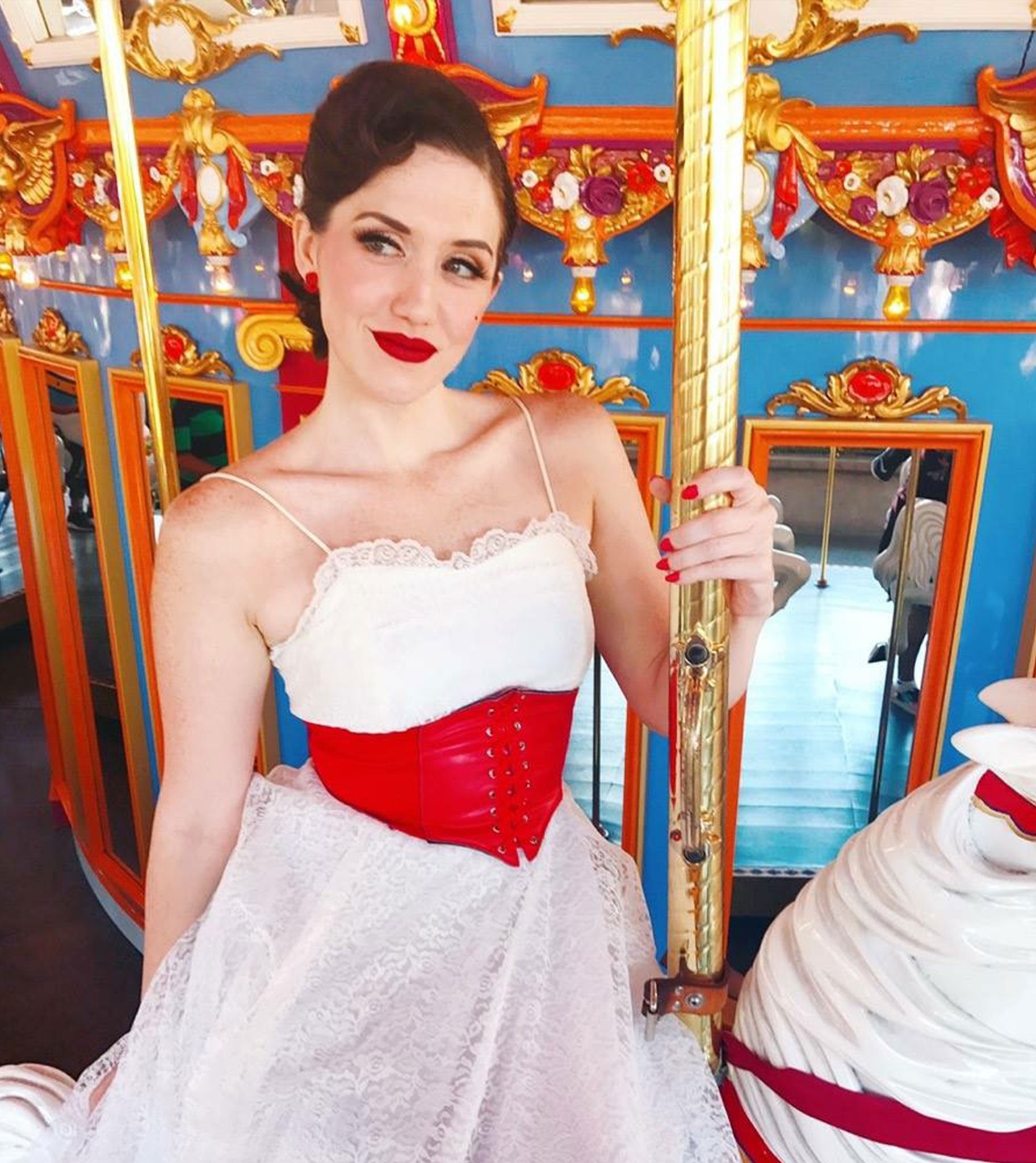 We ❤ Damfino
We had the pleasure of working with Instagrammer @damfino for our upcoming Steamboat Willie release. We knew that she would be the perfect model for this collection because we love her retro Disney style. Harveys Product Developer, Taylor Sandell recently caught up with her to chat about all things Disney. Read the interview below to find out why we ❤ Damfino!
Who is your favorite Disney character? Which character best represents you and why?
I tend to go back and forth between Belle and Snow White. I personally identify more with Belle (only child, avid reader, and talks to inanimate objects) and she was my childhood favorite princess... but as I got older I really grew a fondness for Snow White and her kind, cheerful disposition and am always inspired to be more like her. Plus I'm kind of into the dark hair, red lips thing.
What is your favorite ride at Disneyland?
The Matterhorn! Especially at night during the fireworks, you have to get to timing just right, but it's the definition of Disney Magic. I'll also never say no to a ride on the carousel.
If you had a chance to meet Walt Disney what would be the first question you had for him?
I would want to know if he liked what has become of his creations (I am especially curious when it comes to Disneyland) or I'd love to pick his brain on how to be a more productive creative-type.
There is no limit to the funds you can spend. What would your ultimate Disney dream be?
I know it's not practical but I want to say a wardrobe of custom made princess dresses and my own princess castle to house them in.
Why do you love Disney so much?
I feel like Disney has always been a part of my life in some small way or another... so one single thing seems pretty impossible to choose. At the end of the day the thing I love the most is their ability to breathe a childlike wonder and optimism about the world into life. Some people may think it's childish but the notion of believing in your dreams and that the things you wish for really can come true is something I for one will never be too old for.
Awwww, thanks so much Damfino!
Be sure to join us for our upcoming Steamboat Willie release party this Saturday March 17th 12-3pm at our headquarters located at 724 N Poinsettia Street, Santa Ana 92701. See you there!