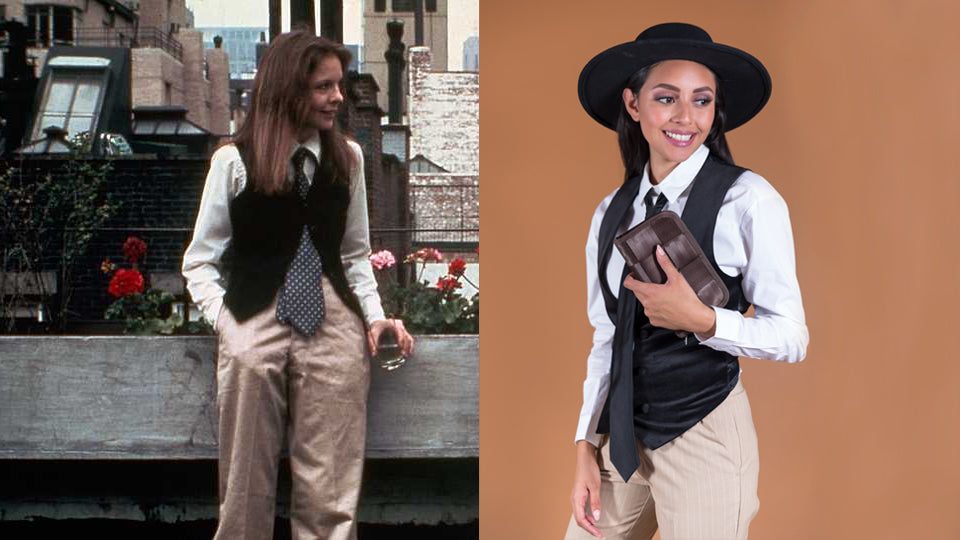 Style Inspiration: Menswear and Annie Hall
Happy First Friday! This month we released a collection of neutrals perfect for the upcoming fall weather. And what comes with fall weather? Cute fall fashion! As we begin to bundle up for those chillier days and nights we decided to take a look at the fashion that inspires us.
If you tuned into our First Friday Live yesterday, you may have heard Melanie say that the movie Annie Hall served as a big inspiration for this collection. In the movie, Annie Hall, played by Diane Keaton, rocks menswear styles including ties and slacks. When this movie came out it inspired many to start rocking menswear. Because of this movie being a direct inspiration, we decided to make our photoshoot an homage to the fashion of Annie Hall, but styled to be a more current-day version of it!
However, women wearing menswear wasn't started by Annie Hall; women throughout the decades have been rejecting the social norms of femininity and embracing the androgynous style. After the 70's, the 80's came along and made the power suit a big trend in women's fashion. With women being full force in the workforce, suits became a way to make a powerful statement in the office. Big shoulder pads were a MUST.
And in current day, menswear still comes in and out of fashion. 
With that we welcome fall, bring on the pantsuits and big coats! Bring us all the tweed! The neutrals! The dark fall colors! We're here for it all! I hope this helped give you a little more insight to the things that inspire our collections, and we hope you enjoy the new Espresso, Herringbone, and Mulberry styles for this First Friday!