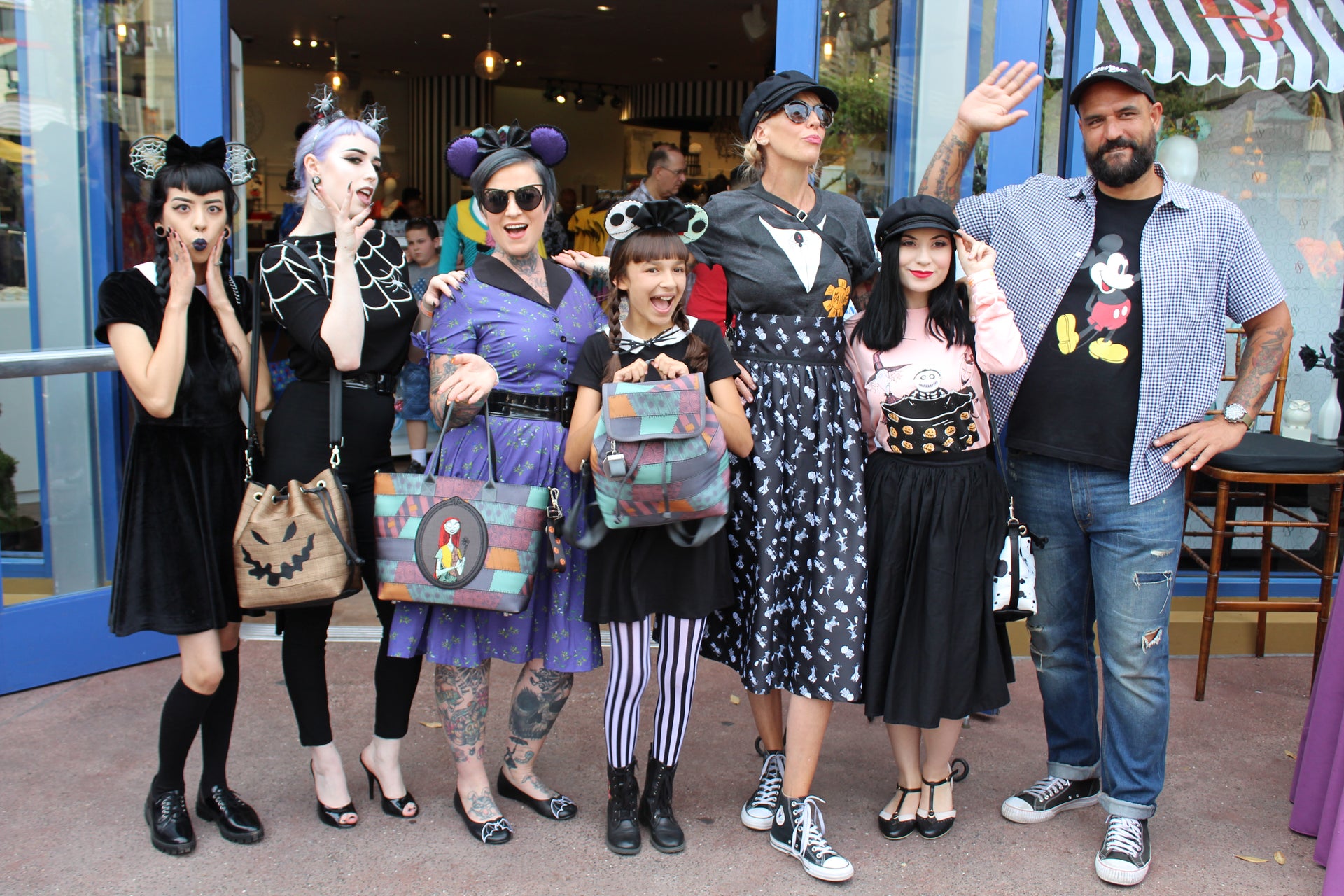 Harveys x The Nightmare Before Christmas Downtown Disneyland Event Recap!
Hello Happy Haunts! This past Saturday was the official release of the Harveys x The Nightmare Before Christmas collection in the Disney Parks! With FOUR new park exclusive bags, and one returning Oogie favorite, this collection is perfect for Disney Bounders and Disney fans alike. To celebrate the occasion, Disney invited Dana and Melanie to do a signing at The Dress Shop in Downtown Disney (where you can find TONS of Harveys bags, not just Nightmare Before Christmas ones)! 
The Dress Shop has everything you need for a casual, or a more dressed up Disney Bound! Look at how perfect our bags look with both of these Sally-themed outfits!
At the event, customers were able to get this exclusive keychain as a GWP!
Let's get to signing!
 Check out this sweet card @theabbyshayne made, complete with a full drawing of the Sally Backpack!
Thank you so much to everyone who came out! We were so excited for this collection to be released in the parks, and we're so happy that everyone else has been just as hyped! Thank you to those who came to the signing and made it a success, we hope you all had fun as well! A big thank you for Disney Parks for having us and for setting up this entire event. Thank you for all the influencers that spread the word of the event and for coming to the event. A big thank you to @missaliciam for helping us with our Instagram takeover and @creatureintheparks for taking these great pictures! And thank you for @styledbymagic for doing an Instagram takeover all the way from Florida's Disney Springs (where you can also find our bags at Ever After Jewelry Co).
We hope you enjoyed this recap, and we'll see you all at our next event! >:) Happy Halloween!