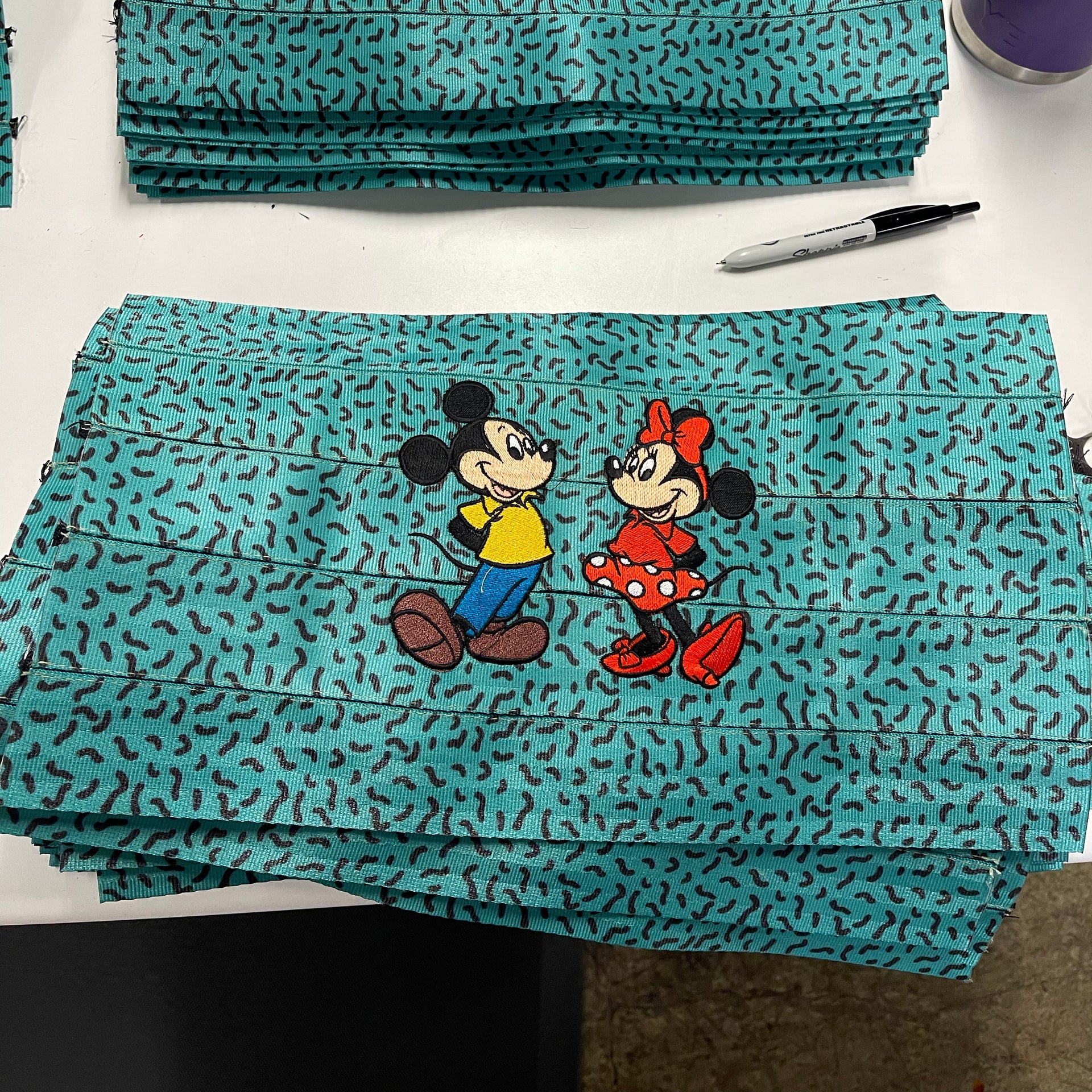 Made for Me: On the Assembly Line
Welcome back to Made for Me Monday! Today we'll be taking you through one of the most exciting parts of our process, the assembly of your bags! One of the most frequently asked questions we get is how our small team is able to make so many bags. Our workshop is broken up into sections for each part of the assembly process to help streamline our production. We use many different industrial grade sewing machines here at Harveys and each plays a different role in the production process. 
Since Made for Me only includes one style of bag our team was able to efficiently work through the preorders from the collection. In the first section of our production process we have Rosa, who lines up individual strips of seatbelt and sews them together into rows. Since the seatbelt is so tough, she actually has to help push and guide it through the machine! Rosa offered to let me sit down at her machine to try it out but I figured I'd leave it to the professionals! These strips of seatbelt are passed down the assembly line and sewn together into rows depending on the silhouette. 
In the next section of our workshop, the unfinished panels of seatbelt are sewn together into a loop creating a hollowed out bag that our team refers to as a "shell". Once the shell of the Medium Streamline Tote is completed our Crew goes in and adds special details like the handles, zippers, and lining to name a few. The work for each of these details is broken up into different teams so our Crew can efficiently work on many bags at the same time. When our team flows through the production this way we are able to create a higher volume of bags for our growing customer base.
After the shell is completed, another part of our workshop focuses on the hardware and surrounding components. This is where our Crew adds the metal hardware, such as carefully stamping all four feet on the bottom of each bag. In the past we only had one machine to stamp the feet onto our bags but we recently added a second one! So now we have two members of our Crew that work together to make sure we end up with four feet perfectly placed on the bottom of each tote.
Once the hardware is in place, the shell makes its way to our lining team who focus on sewing the lining and finishing the final product. Prior to them receiving the shell, this team preps the lining, which includes sewing in the inside zipper. After everything is sewn, they do a final check before handing the bag off to our quality control team for final inspection.
Thank you for joining us today! Our Crew is working away to finish sewing together all the bags and next week we'll be showing you how each bag is checked for quality before being packaged up and shipped out to you!