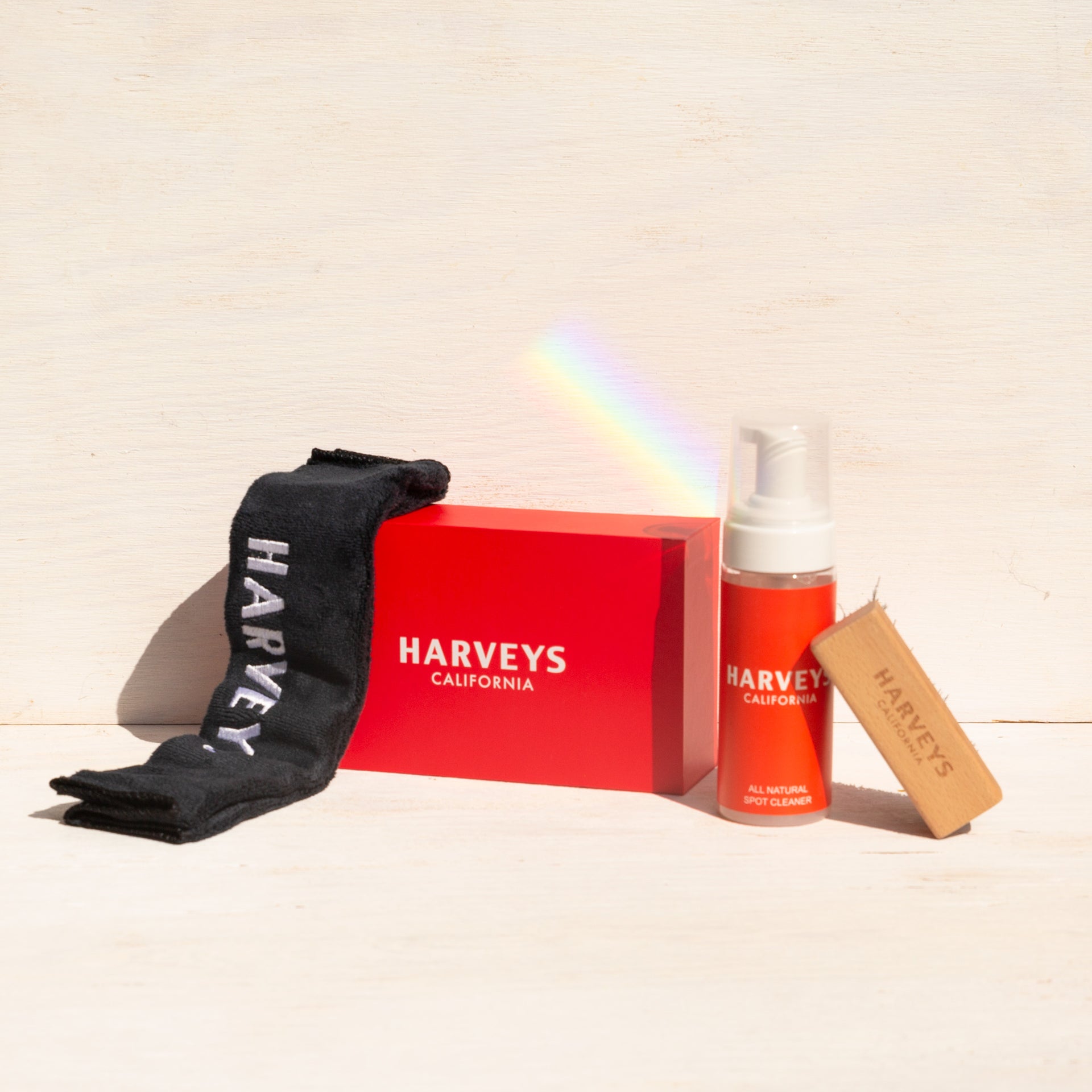 Fresh n' Fruity
We here at Harveys are partial to oranges - not just because they are rich in vitamin C but because we're located in Orange County! We are so happy to have a collection that celebrates our favorite fruit, and it got us thinkin' about all the other fruit bags we've made in the past. There's been a lot! Do you collect fruit bags? Let us know! 
Have you been eyeing items from our Squeeze Me collection but worried your bag will get dirty? Fear not! We have a stain repellent spray so you can carry those delicate colors with confidence. 
Do you need to clean your bag from the comfort of your home? Pamper your purse with our Cleaning Kit! It comes with a spot cleaner, custom brush and towel - everything you need to keep your bag looking brand new! Harveys All natural Spot Cleaner effectively removes fresh stains, build up and dirt from your seatbeltbag. The gentle, low foaming solution contains natural cleaning elements that are 100% biodegradable and bag spa approved. Perfect for in-between bag spa visits, to keep your bag looking so fresh and so clean!
We even made a fun instructional video on how to use it. Check it out!