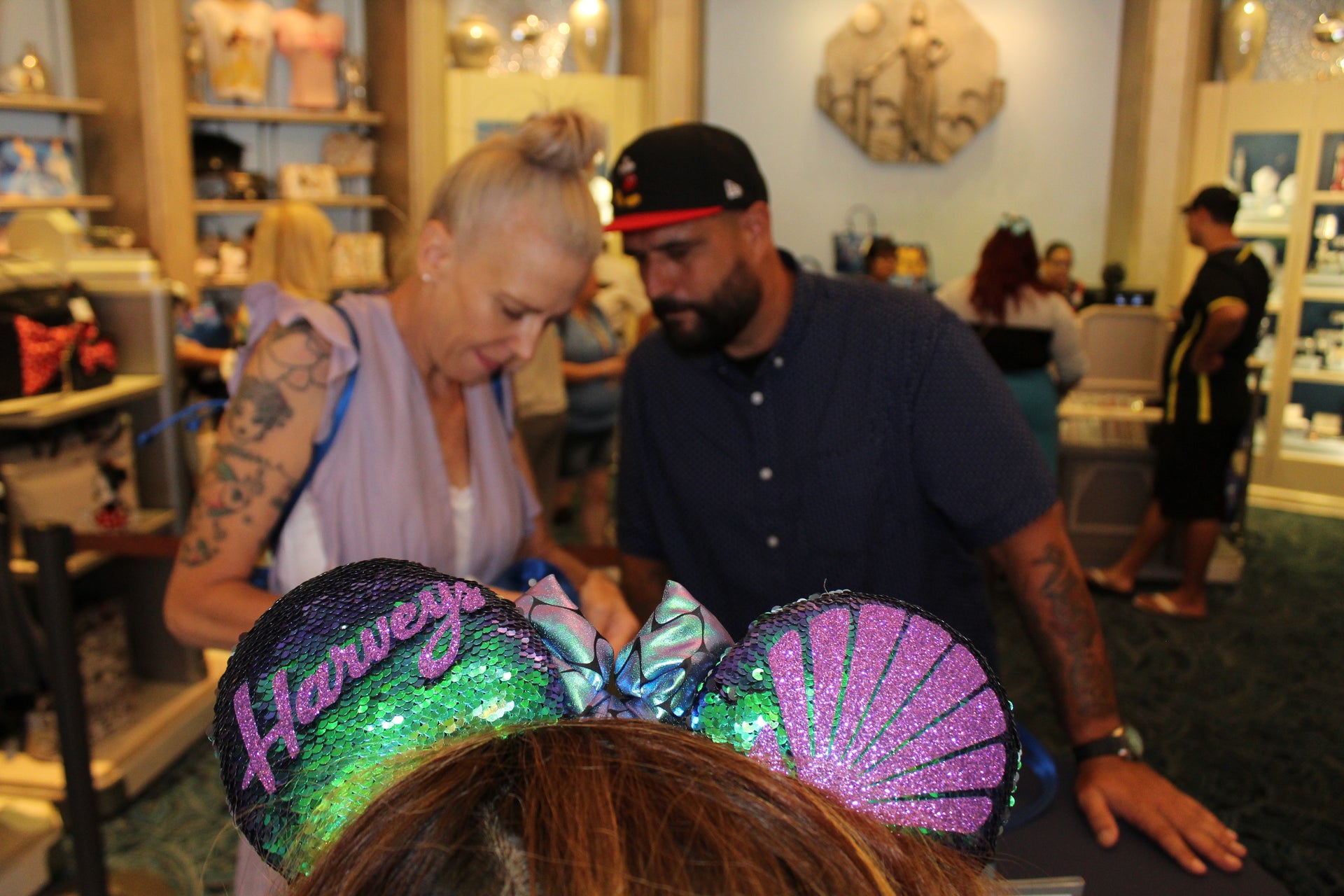 Harveys x Disney's Little Mermaid Disneyland Event Recap!
This past Saturday was the official release of the Harveys x Disney's Little Mermaid collection in the Disney Parks, and to celebrate Disney invited Dana and Melanie to come to Disney's California Adventure to celebrate and sign some bags! We were so excited to finally bring this collection to the parks, and to finally release the Disney exclusive styles that we hadn't released before which included a Little Mermaid Streamline Crossbody, a Little Mermaid Medium Streamline Tote and a Flounder Mini Park Hopper, along with bringing back the Ursula Park hopper!
Doesn't everything look so beautiful on display? The bags look right at home amongst all the other Disney goodies here in the parks.
As per tradition, Dana and Melanie greeted everyone waiting in line to thank them for coming out and supporting us. Then, it was time for fun!
At the event, we brought out our button makers to create Little Mermaid pins for everyone!
Isabella workin' the button maker!
People were also able to get this sweet Little Mermaid Keychain as a GWP!
We loved seeing everyone, some familiar faces, some new ones, and even saying hi to friends using the power of smart phones! Connecting with our customers and making friends is something that brings us so much happiness, and is a big reason why we do what we do!
(Go Team Harveys!!!)
Thank you so much for everyone who was able to make it to the event! We had so much fun and we hope you did as well. We'd also like to give a big thanks to Disney Parks for having us at the parks and setting all of this up. Also a HUGE thank you as always to @missaliciam (pictured above) for helping us with our Instagram takeover and @creatureintheparks for taking all of these fantastic photos for us, you two are the best! We hope you enjoyed this recap, and we'll see you all at our next event! :)