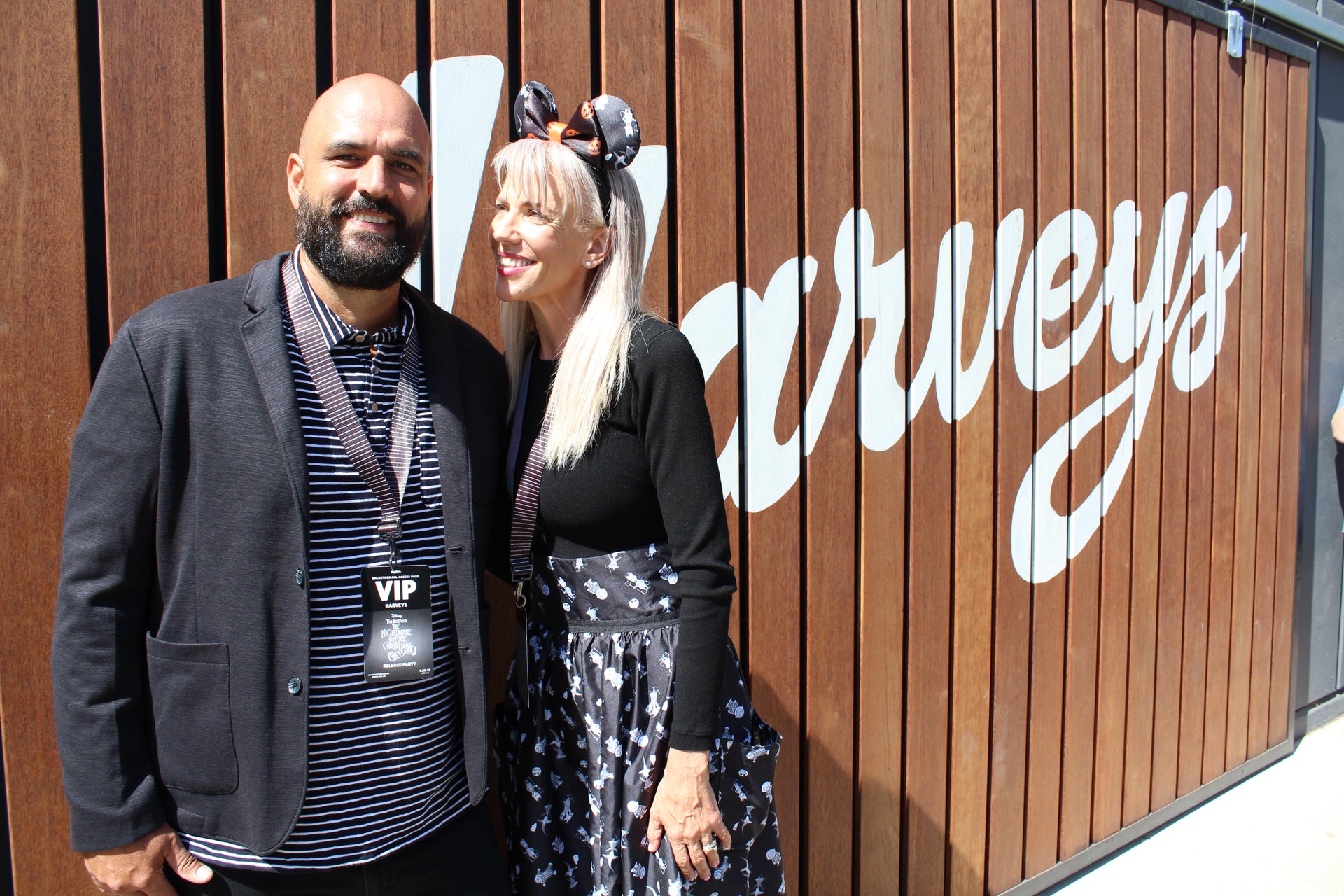 Harveys X The Nightmare Before Christmas Event Recap!
Everybody scream! Everybody scream! This past Saturday we brought in the Halloween season with our in-store release of our newest Disney collection: The Nightmare Before Christmas! We wanted to celebrate the 25th anniversary of this spook-tacular film in a big way so we created a line of all new bags inspired by the iconic characters and prints. And what better way to get the party started by hosting a big in-store event!
From the meanest guy around to the Pumpkin King, these bags look great all together on display!
We went all out with the decorations this time (can you tell we love this movie?)!
And once again it's time for Dana and Melanie to give their speech to the line of excited guests! Many were dressed in their best Nightmare Before Christmas outfits, including Melanie, who was wearing a skirt that Taylor (our product developer) sewed from the purse's lining fabric!
The first 100 customers were treated to our exclusive VIP package which included a Nightmare Before Christmas compact, Dustbag, and Lanyard! They were also treated to access to our behind the scenes event located upstairs which included a signing station with Dana and Melanie Harvey, photobooth, pin making station, candy bar and drinks, and a unique presentation by our product developer Taylor! 
Taylor's presentation featured the design process from concept to finished product, and this time we included a lookbook video from our photoshoot, which you can watch here!:
We want to extend a big thank you for everyone who made it out to the event! We had so much fun, and hope you all did too! We'd also like to thank @missaliciam for helping us with our Instagram takeover and @creatureintheparks for continuing to take such great photos at our events! And a big thank you to all the Instagrammers we work with who came to the event including StyledByMagic, AlohaEarsDesign, BraidsAndBigEarrings, MagicallyKawaii, Weve.Got.Ears, and TikiRoomBby! 
And the biggest thank you to the Harveys team and everyone who volunteered to to help make this the best event yet!
We hope you enjoyed this recap, and we'll see you all at our next event! Happy Halloween!