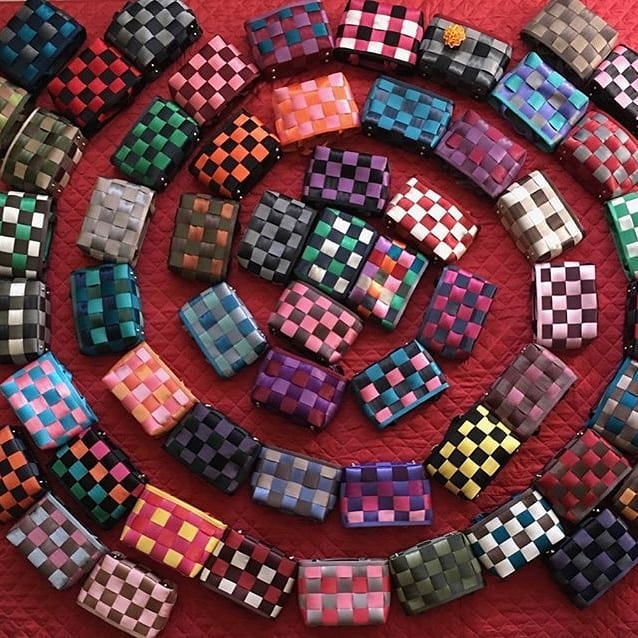 We Want To See Those LTDs!
For those of you who aren't exactly sure what a LTD is, we've got you covered:
* LTD edition bags were first sold in 2004.
* Each bag comes with unique Themed lining.
* Each LTD Medium Tote comes with a special enamel pin.
* Each bag has a numbered label #? of 250 with the exception of the first 4 that only had 200.
* If it doesn't have a numbered label it's not a LTD edition.
* Once a LTD edition bag is sold out it's gone forever. 
So take a photo of your LTD Edition Harveys bag (or bags) on our Instagram or Facebook with the hashtag #HELLOHARVEYS. One lucky fan will win some sweet Harveys swag and a shout-out on our site!
Here are the details:-Contest begins on 10/17 and ends on 10/24-To enter, post your photo to Instagram or Facebook, use #HelloHarveys, and tag @shopharveys-Your photo should showcase your LTD Edition collection
-Be sure to tag us!-You must be following @SHOPHARVEYS.-You may enter as many times as you'd like!-Entries will be judged on creativity, overall aesthetic, and adherence to the rules.-We like bright & clear photos! Check out our gallery and previous winners for inspiration -One lucky winner will be announced on 10/24 at 6pm!