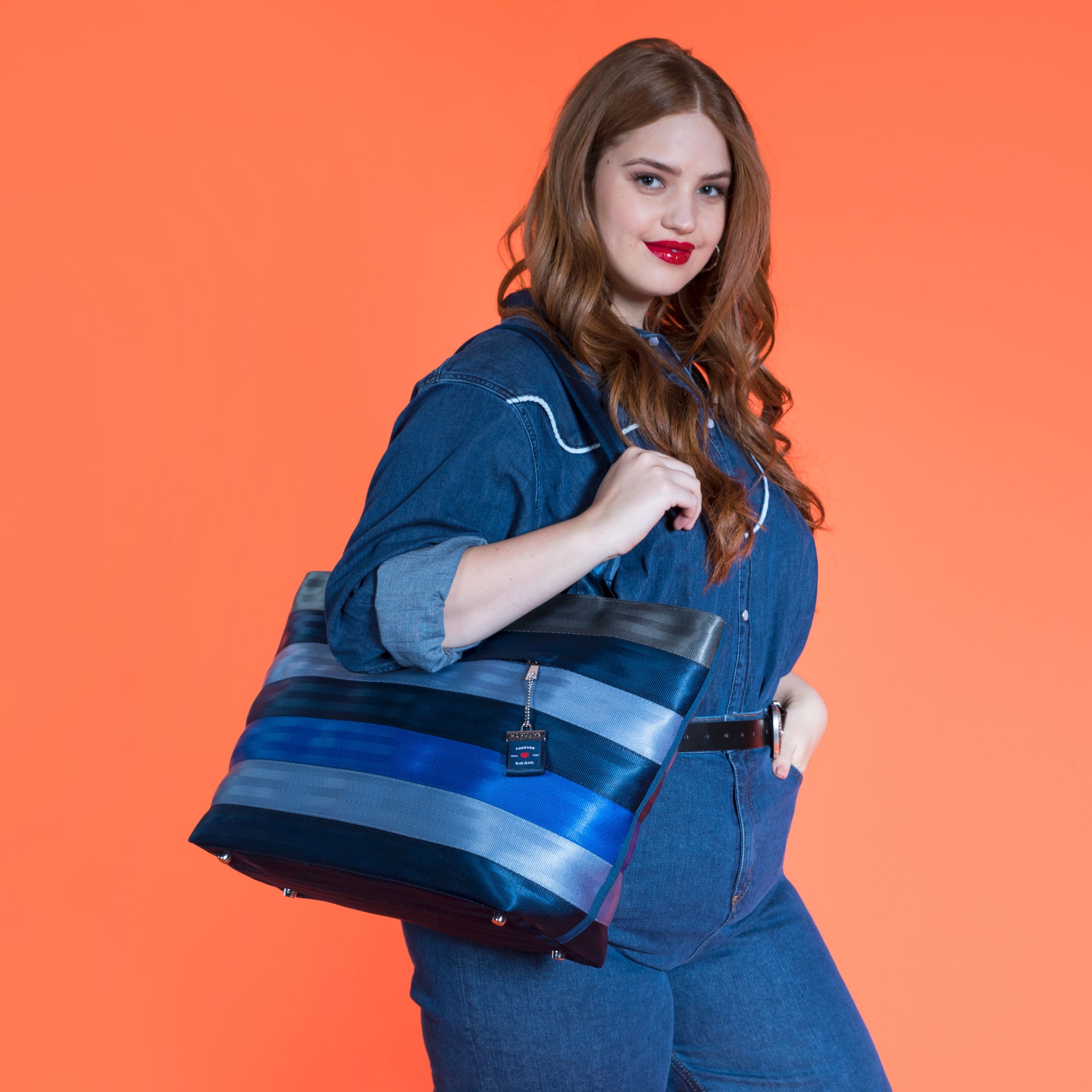 I'd Much Rather Be, Forever in Blue Jeans
Since the 1870's denim has been the American staple, representing durability and versatility. From the early days of jeans being used solely as workwear, to the jeans being sold today down every catwalk, denim has continued to adapt and change with the times. As an ode to our favorite wardrobe essential, we are bringing back this fan favorite collection: Forever Blue Jeans, featuring all the beautiful blue shades that denim can be.
Using the song "Forever in Blue Jeans" by Neil Diamond as inspiration, the first Forever Blue Jeans seatbelt bag started in 2008 with a Large Satchel as the only silhouette. The bag was an immediate hit, so in 2009 a full collection was released, cementing it as a Harveys classic! Ever since then we've had countless Forever Blue Jeans releases with the styles ever changing and evolving, just like jeans always have. From Moxys to Plaza Totes, these Harveys bags have stayed strong and durable just like their denim counterpart. This time around we've brought these iconic bags back in 5 new silhouettes just in time for Summer and 4th of July festivities! Along with that, we're introducing the Betsy LTD Mini Streamline, featuring bright stars and bold stripes perfect for enjoying county fairs in the daytime, to watching fireworks at night!
For a bit of extra summer fun, we decided to document a bit of our photoshoot for this collection. In this behind the scenes video, you can see how we have fun in our favorite blues.