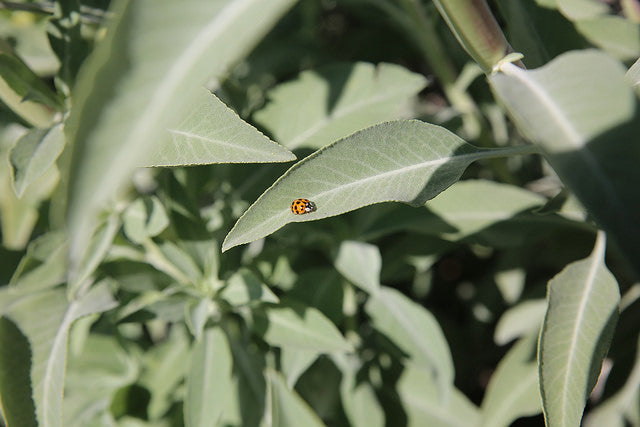 Our California Native Garden Update
It's been about 7 months, a little over half a year, and two whole seasons since we introduced you to our burgeoning California Native garden last time on the blog. We haven't had any trouble telling Spring is here from the looks of the beautiful blooming spring paradise we have right outside our doors. We have birds and bees ;), a sage bush that is so big and happy, and so many inspiring colors of flowers to use for upcoming collections! 
The weather has been great these past two weeks leading into Spring so we have all been enjoying our garden lunches and just taking in all the beauty. Who knew being water wise could be so gorgeous?